Photoshop Basics for Photographers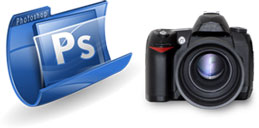 Learn the core Photoshop skills every photographer needs. Master the Photoshop techniques that will take your photos from 'OK' to 'Awesome'.
About Steele Training
In my own attempt to learn photography, I became frustrated by what I perceived as an "information gap." On the one hand, I found plenty of free information online, but it was unpredictable in quality and completely disorganized. Seeking it out and separating the gems from the junk simply became a waste of time...